Company Information
Doğan Çorap was founded by Mr. Bekir Özdoğanci in terms of a small manufacturer in Istanbul in 1954. The company starts working as a subcontractor for other companies first. In the year of 1957 Doğan Çorap started to produce socks on its own behalf and widens out his distribution channels for wholesalers in Istanbul and other parts of Turkey. The first retail shop was opened at Mahmutpasa/Istanbul in 1960 followed by the second one at Laleli/Istanbul in1993. After a meanwhile relocation to Rami/Istanbul in 1970, Doğan Çorap starts manufacturing its products at Ikitelli Organized Industrial Zone since 2003. Starting its production with simple mechanic machines at the beginning Doğan Çorap is now, due to the technological modernization and renewals, able to manufacture its products with fully automatic electronic computer based machines within a 5500 m² closed area up to 22 million pairs of socks per year. We are producing cotton, lycra, towelling, wool, sports, mercerised and designed socks for any requests for men, women, children and babies. Doğan Çorap is producing socks for the foreign market since 1985. Especially for Germany followed by other countries like England, Austria, Holland, France, Czech Republic and Israel with an annual export volume of 10 million dollar.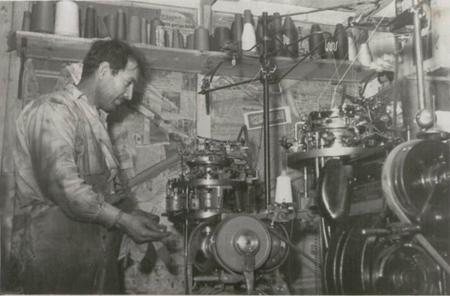 Mission
The company policy of Doğan Çorap defines its biggest target to ensure a continuous high-quality production process. We are working hard and precise, attention to details and on-time delivery are defined as standards. Since our foundation and the decades of hard work we are enjoying a huge recognition from our customers, suppliers and employees.
Vision
Imaginations and expectations of upcoming generations are connected with more than 60 years of experience and success to break new ground in the future.